I had a look in Google Analytics today at what keywords had been driving traffic to my site. What I found was that (Not Provided) was most of my traffic. I wasn't surprised, this blog isn't hugely popular, not updated frequently and is a part-time hobby.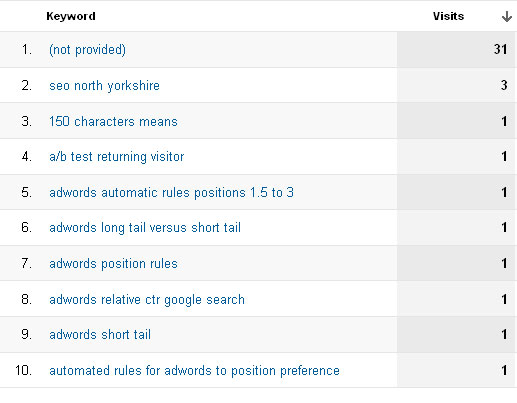 But I still wanted to know how people reached my site. So here's where I infer my keywords, by looking at what page they landed on.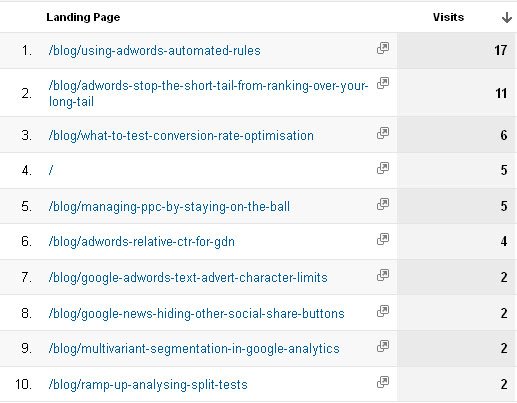 Inferring approximate keywords is pretty easy, you look at the page title and main heading. You then bear in mind that these two elements are a very good indicator of what your page is about. Google, in it's most basic form, is trying to match a user search query with page titles and the main header tag.
A good idea would be to create a segment based on landing page to see site behaviour, if you need to decide to work more on improving and creating related content.
This method doesn't scale 100%, big sites will have long tail search queries that hit the homepage.
Also, you can find very approximate keyword data in Google Webmaster Tools, but unfortunately you can't segment site performance on that.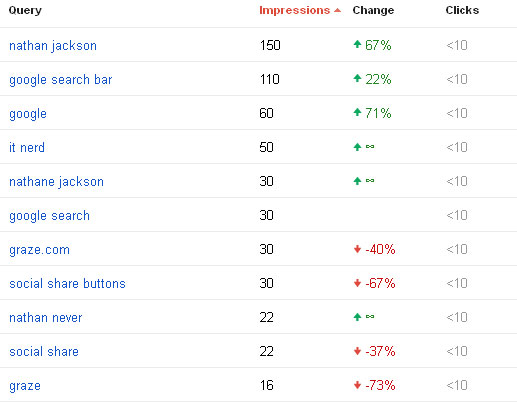 But you've got to make do with what you have. A bit from Analytics, Webmaster Tools and anywhere else! Something is better than nothing!
Got something to say? Leave it in the comments!